What Are Cowhide Rugs?
What Are Cowhide Rugs?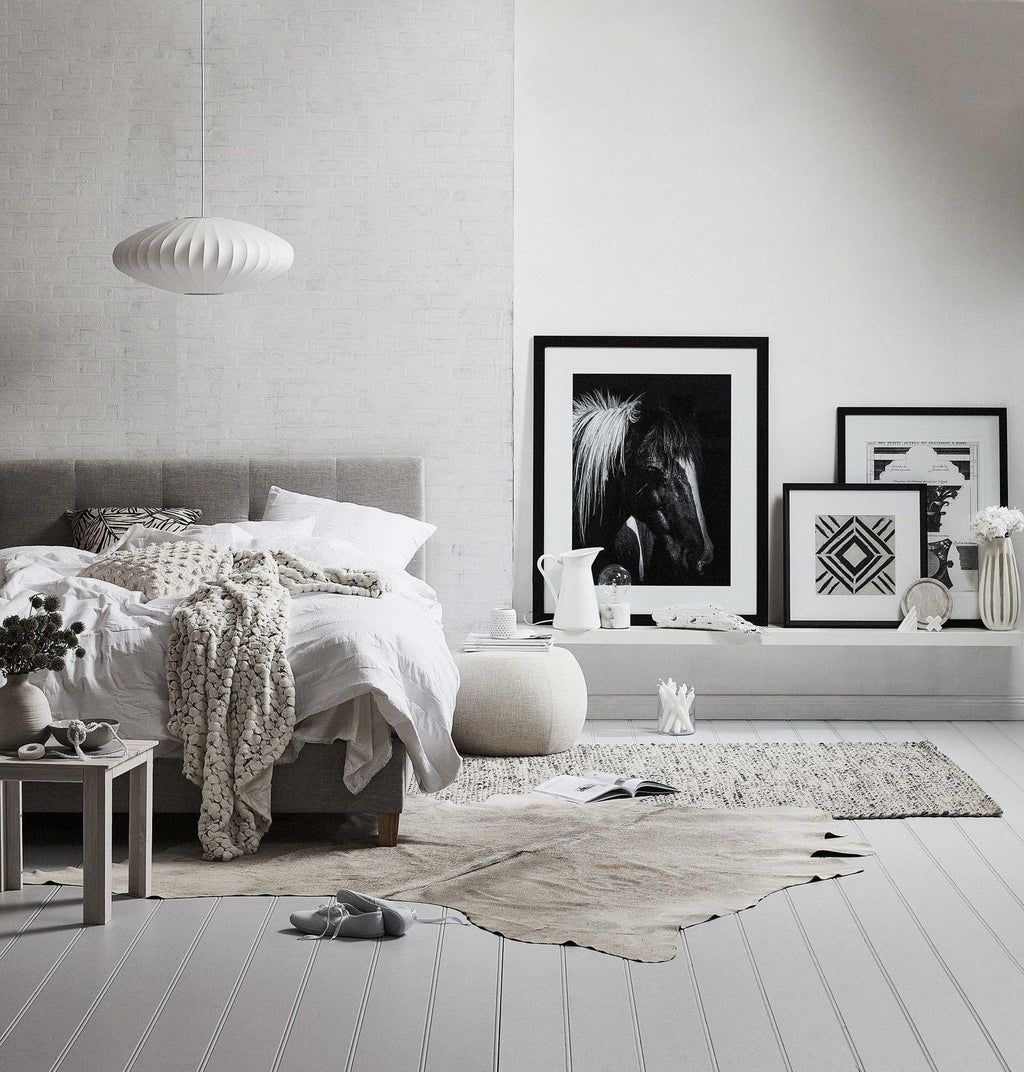 Cowhide is the natural, unbleached skin and hair of a cow. Cowhide rugs are not only suitable for the floor but they can also be hung on the wall. Since cowhides come in a variety of colours, both natural and solid dyed, you are sure to find one that matches the decor of your home or office. Cleaning a cowhide rug is the same as cleaning another rug — vacuum or shake it out. Most quality cowhide rugs are hypoallergenic and fragrance-free. Every cowhide rug comes from either Argentina, Colombia, or Brazil, the three countries that unquestionably produce the finest quality cowhides in the world.
Processing Cowhides 
The manufacturer removes the skin and salts it to remove excess moisture. They organise the hides by size and colour.Tanning follows and ensures that the hide is soft and not subject to odour and moulding. This is to extend the life of the hide. Cuts and other injuries to the skin of the animal can cause the skin to tear in the drying process. Any hides the manufacturer cannot use in their entirety as a final product they use for patchwork rugs.The leather is a natural material and hides can have some blemishes. Processing retains the natural colours and patterns of the best nicest looking patterns. Others are dyed or bleached. Cowhide is easy to care for because of its' resistance to dirt and water. It has strong, durable leather, so it doesn't easily wear. How are they made?They are tanned using the chrome technique so the back of the leather is a blue grey colour. This is the best technique for a soft and floppy leather result. They have not been treated with, and contain no residues of PCR AZO—coloring agents, Chrome Vl, formaldehyde or nickel. The tanneries use an environmentally responsible method of waste treatment that exceeds industry standard requirements.The manufacturer uses aniline dye to colour the leather. They dye the leather in various ways, each with a different result. Rugs can be completely dyed to produce uniformity or only partially, which produces variations in shades and tones. They stipple colours by hand. This gives the hide a very natural look. Two different dyes are used, one after the other with clumps of cotton. This provides a two-tone effect. Because dyed hides harden after drying, kneading is required to regain their flexibility.
Durability Of Cowhides
Cowhide rugs are extremely durable and last a lifetime. You will never need another rug again.
How To Store Cowhides
Storing a cowhide rug is very simple. To protect against mould and moisture, store in a plastic bag or tote. You can store the rug in any temperature environment and the rug will not be damaged by cold or heat.